Providence Health Care's rehabilitation therapists are committed to helping our patients achieve positive outcomes and returning home safely, by regaining function as quickly as their recovery will allow.
Our therapists provide individualized treatment tailored to meet a patients specific needs and capabilities. Personalized treatment begins at admission with a therapy screening, and continues up to 7 days per week based on the individual's medical condition, ability to undertake therapy, and physician direction.
Our rehabilitation therapy program is designed to produce positive outcomes through:
Increased strength, mobility, and stamina
Improved ability to do self-care tasks
Improved awareness and understanding of disease processes
Pain management
Encouragement to foster a positive attitude
Hydrotherapy
Hydrotherapy is the use of exercises in a pool as a part of treatment for certain conditions. We are one of the only facilities in the area that offers an on-site aquatic therapy pool.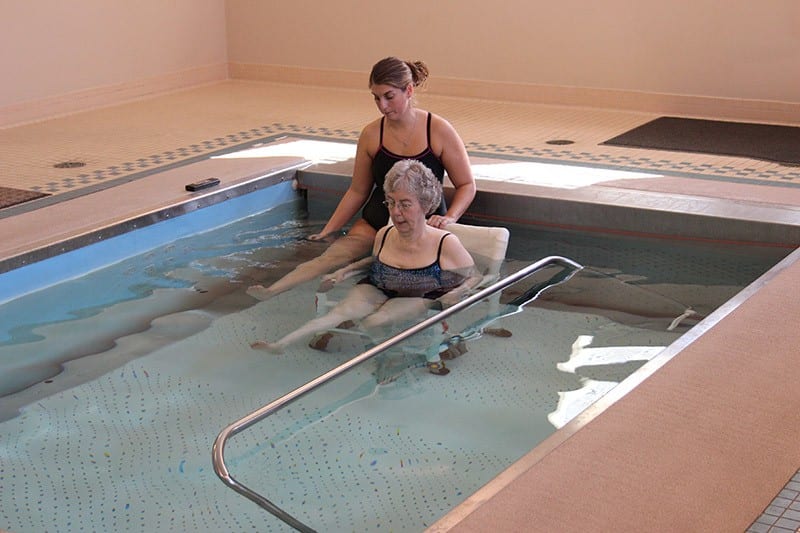 Speech-Language Pathology
Speech-language therapists use the latest technology to help patients regain or strengthen their ability to speak with ease and clarity, process communication skills and improve swallowing.
Physical Therapy
Physical therapy is the treatment of disease or disability through therapy and exercise. Physical therapy programs offer assistance with such needs as gait training, bed mobility, wound care and wheelchair positioning.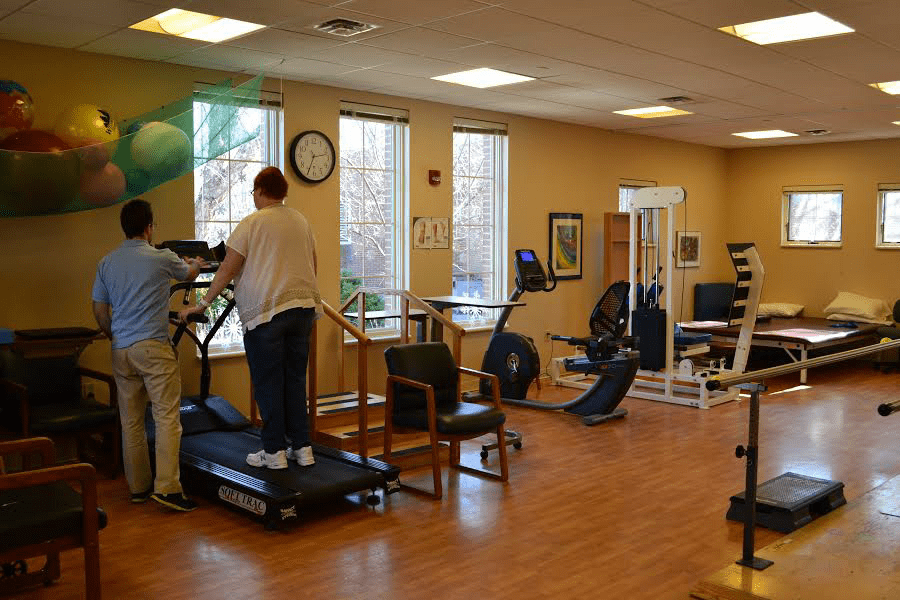 Occupational Therapy
Occupational therapy is designed to help a patient regain skills related to activities of daily living, such as eating, dressing, grooming or housekeeping. Individuals may have difficulty completing these tasks and require this therapy due to any number of issues, such as:  surgery, acute or prolonged illness, injury, or ongoing disease progression.