The PHC Experience
Providence Health Care is a skilled nursing facility located on the beautiful campus of Saint Mary-of-the-Woods College. Although we do offer short-term rehab, outpatient therapy, long-term care, and assisted living, it is our goal to provide more. We strive to create an enjoyable and encouraging environment for each team member. Our goal is to create the PHC Experience for each resident and team member.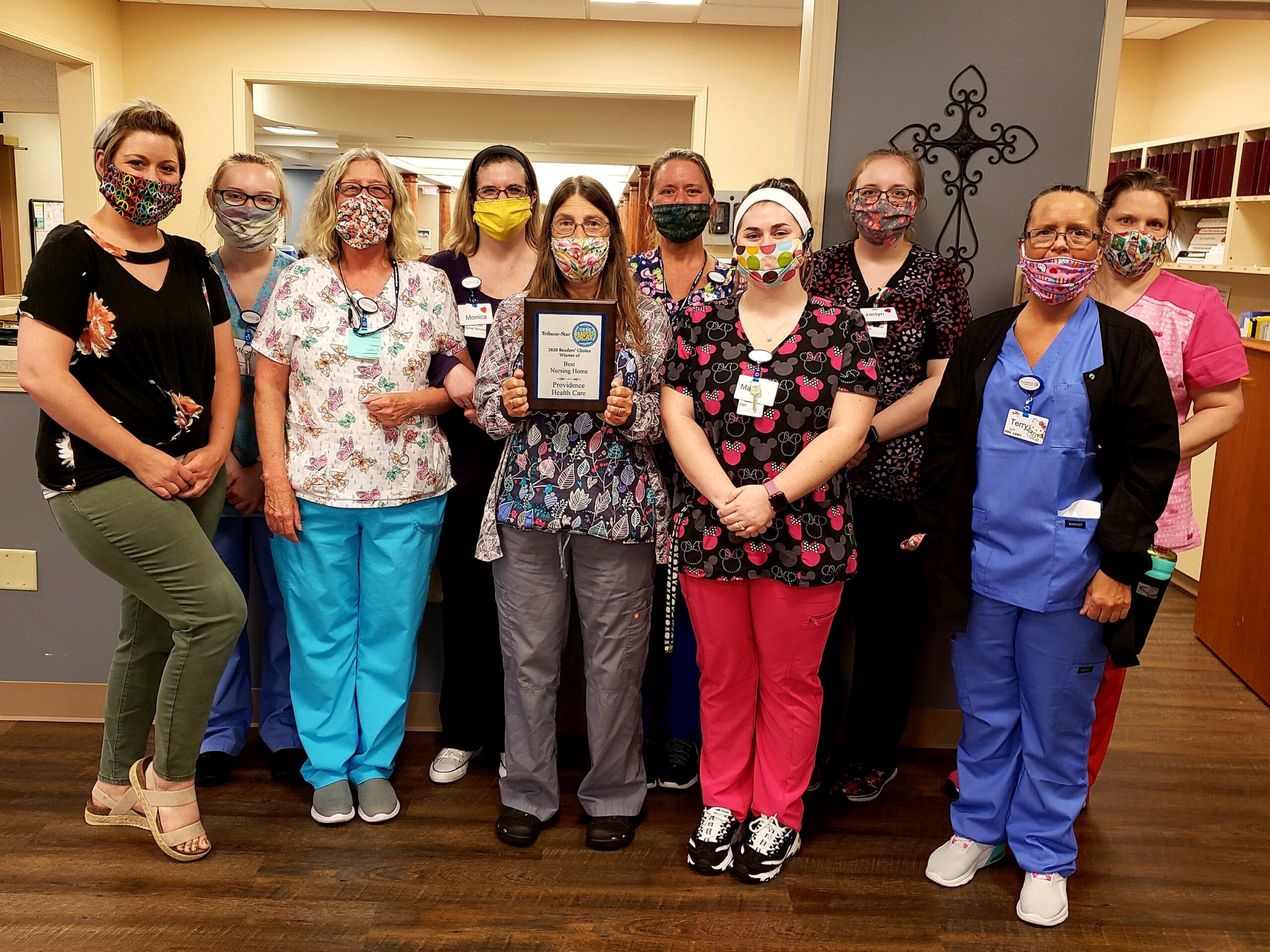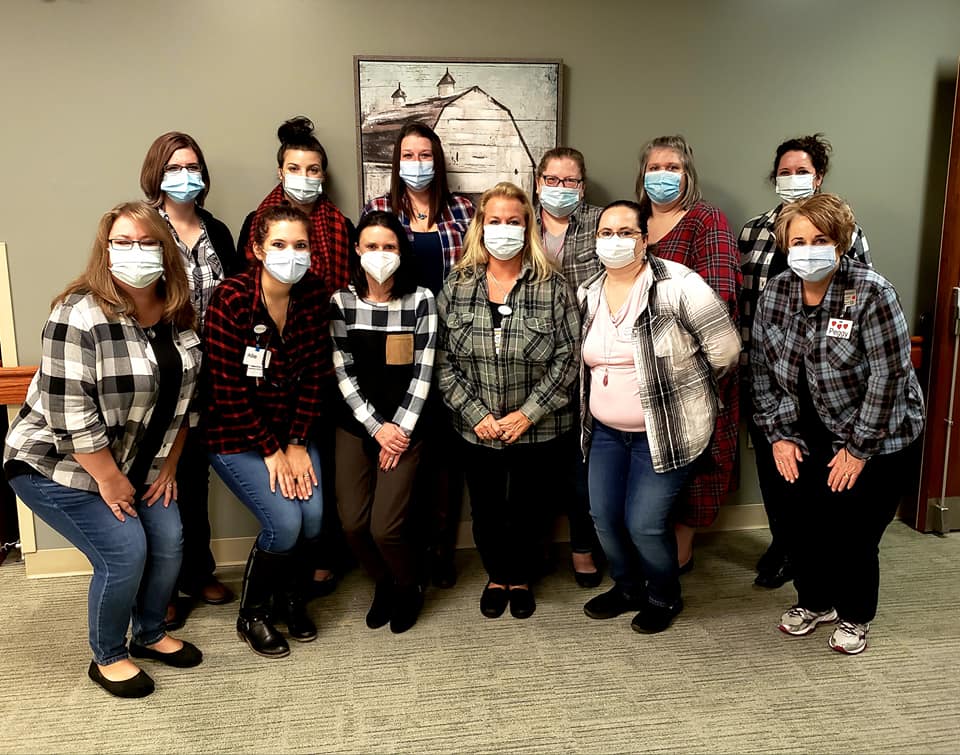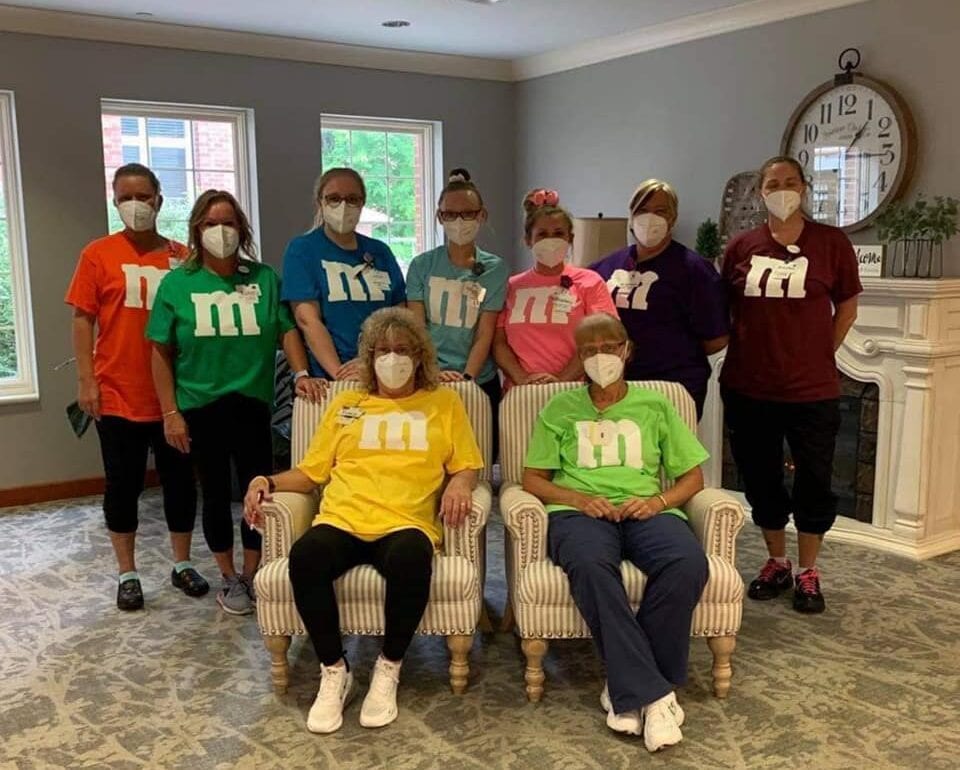 Perks & Benefits
Come join our amazing team at PHC. At PHC, every member of our team is equally as important. We understand providing a positive work environment helps to grow and encourage employees to do their best.
In addition to our appreciative workplace and positive environment, PHC team members also enjoy many other benefits.
For more information about employment opportunities, please contact Shelby, in Human Resources, at 812-535-1067.
Competitive Benefits
PHC offers medical, dental, and vision insurance. In addition to these we also offer employer paid life insurance and long-term disability.
In accordance with the Transparency in Coverage Final Rule issued by the Department of Health and Human Services, Department of Labor, and Dept of Treasury, please use the link below to access in-network negotiated rates, allowable out-of-network charges, and covered prescription drugs.
You can access your Machine-Readable Files by clicking here.
Paid Vacation and Sick Time
Team members begin to earn paid vacation and sick time at just 90 days.
Tuition Assistance
Full-time employees that have been with PHC for one year, are eligible to apply for tuition assistance
403-B Retirement Plan
Providence Health Care will match up to 5% of contributions for ALL team members.
Great Ratios
Providence Health Care maintains a low patient to employee ratio.
Flexible Shifts
PHC understands the importance of balancing work and life. We do our best to provide flexible scheduling for our team.
Employee Resources
At Providence Health Care, we put great value in our team. We constantly encourage our team to continue their training and education in order to thrive in their position. A few resources that we have implemented and made available are our Attendance Bonus, CDP, Internships, Music to Memory and IN2L.
Attendance Bonus
Full-time team members who have perfect attendance during a pay period will receive a $200 Attendance Bonus.
CDP Certification
When working with the elderly, a Certified Dementia Practioner Certification can be an imencly benefiical tool for employees to have. A CDP certification is intended to inspire confidence and dedication in an individual's professional knowledge. The certifciation also benefits quality of life and quality of care provided to a dementia patient.
Internships
Providence Health Care accepts interns in a variety of areas. All internship inquires can be directed to Shelby in Human Resources at swright@phcwoods.org. The facility can host a limited number of interns at one time.
Music to Memory
As the only Music to Memory certified nursing facility in southern Indiana, we take pride in training our team with this program. The program provides care to patients by helping create customized playlists through digital media. Music to Memory helps enable those struggling with Alzheimer's, Dementia and much more. It helps patients to reconnect with the world through music-triggered memories.
IN2L
The IN2L (It's Never Too Late) is a computer system adapted for elder use. Touch screen, large font, easy to see large keyboard, and adjustable height make it a perfect fit for everyone! We provide training for our employess on iN2L so that we are able to learn about each resident and provide individualized care.
Volunteer
Volunteers are one of our most valued resources, as they provide both comfort and assistance throughout the recovery process.

Our volunteers work directly with patients and families, as well as behind the scenes. We work hard to provide an environment that is caring and healing not only to our patients' bodies-but their mind and spirit.
Volunteers are given an opportunity to form friendships, develop skills and experience training, all while making a difference in the lives of others.
Here are some examples of volunteer opportunities. If you do not find an option that suits your needs, reach out and we will work to find a fit for you. Our volunteers help with a variety of activities that can accommodate with any schedule! If you are interested in engaging with us, please contact our Activity Director, Sam , at (812)535-1052 or activities@phcwoods.org.