A skilled nursing facility located just 10 minutes from downtown Terre Haute. We offer short term rehab, long term care, assisted living, and outpatient therapy.
About Us
Compassionate Care
Providence Health Care is a skilled nursing facility located on the beautiful campus of Saint Mary-of-the-Woods. Although we do offer short-term rehab, outpatient therapy, long-term care, and assisted living, it is our goal to provide more. We strive to create a healing experience for each resident and family that enters our community. We provide 5-star care in a serene and homelike environment that encourages healing for your mind and spirit along with your body. Experience the Healing at Providence Health Care today.
Award winning care, close to home.
PHC has been voted 2023 Readers' Choice, Best Nursing Home for the 5th consecutive year!
– Tribune Star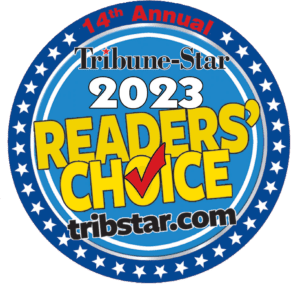 U.S. News and World Report Names Providence Healh Care, "Best Short-Term Rehab" for 2020-2021.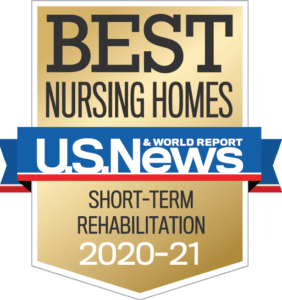 U.S. News and World Report Names Providence Healh Care, "Best Long-Term Care for 2020-2021.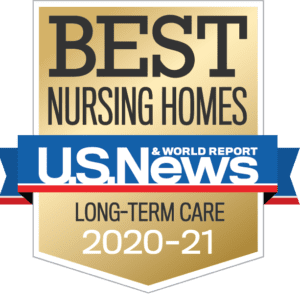 Partnerships
Providence Health Care is a Preferred Partner with Union Hospital's Accountable Care Organization (ACO). This ACO consists of doctors, hospitals, skilled nursing facilities, and other health care providers, who come together voluntarily to give coordinated high quality care to their Medicare patients. The goal of an ACO is to coordinate care and ensure patients are receiving the right care at the right time, avoiding unnecessary services, and preventing medical errors.
Our preferred partner relationship was established in 2012. The relationship is a result of PHC's star rating from the Centers for Medicare and Medicaid, our low patient return to hospital rate, and the excellent care we provide to our patients.
The Staff at Providence treated my mother like family. They were so caring. It was a wonderful choice for rehabilitation services.
I am so grateful that we have such a wonderful facility right here in the Wabash Valley. Providence has been a blessing to my grandma and our family. She would not be where she is today without the compassionate nursing and therapy staff.
At Providence Center my dad was in rehab three different times. They took care of him like a king. If there is any way to go there then this is where you should go. The doctors, nurses and sisters are all great people.
I love the facility I worked here 10 years (and) loved taking care sisters and staff. It was great. (I am) now a patient in long-term care due my health issues. They are so good and caring to us and treat us like family. They are best.