CORONAVIRUS 2019 (COVID-19)- Restricted Visitation
The safety of our residents' is the top priority of our team at Providence Health Care. That being said, we have implemented new precautions to ensure the health and safety of each community member, effective immediately
Due to concerns of COVID-19 and the impact it can have on the population we serve; Providence Health Care is restricting visitation access at this time. We will only be allowing those who provide essential service or function to access our community. We will be allowing outside visits by appointment only. Please call 812-535-4001 for details and scheduling. All other access will be denied until further notice. All providers and visitors that are deemed essential will continue to be screened upon their arrival following CDC & CMS guidelines. If anyone shows signs or symptoms of COVID-19, they will be asked to leave immediately.
Please do not hesitate to reach out with any questions you may have. We appreciate everyone's understanding and cooperation.
We are a 5-Star skilled nursing facility, located just 10 minutes from downtown Terre Haute. We offer rehab to home, long-term care, assisted living, and outpatient therapy.
Community Support
Thank you to the Wabash Valley Community for all the support and kindness you have shown Providence Healh Care during the times of COVID-19. We want to thank the following people and organizations:
Crossroads Nutrition and 5th Street Nutrition
Julie, Casey Kellum, The Sisters of Providence, White Violet Center, Sue Arnett, Joy Ramsey, Sarah Osborn, Penny Campbell, Intrepid Hospice, Marilyn, Shay Phelps, Sam Kellar, Terry Buell – Making and donating masks
Heart to Heart Hospice
Amedisys Home Health Care
Dairy Queen on 13th and Lafayette- dilly bars
Sycamore Manor Assisted Living
Dr. Jim Turner
Starbucks, South 41, Terre Haute
Ben's Soft Pretzels
Brett, Jessica, Abby and Colton Modglin
Clay Community Schools
Clay County Sheriff Department
VNA Home Health Care
PHC is a skilled nursing facility that offers inpatient rehab services, outpatient rehab therapy, long-term care and assisted living. Our goal is to exceed your expectations of care while helping you achieve your rehabilitation goals.
U.S. News and World Report Names Providence Health Care, "Best Nursing Home" for 2019-2020 year.
– U.S. News and World Report
Providence Health Care has been voted 2020 Readers' Choice Best Nursing Home in the Wabash Valley!
– Tribune Star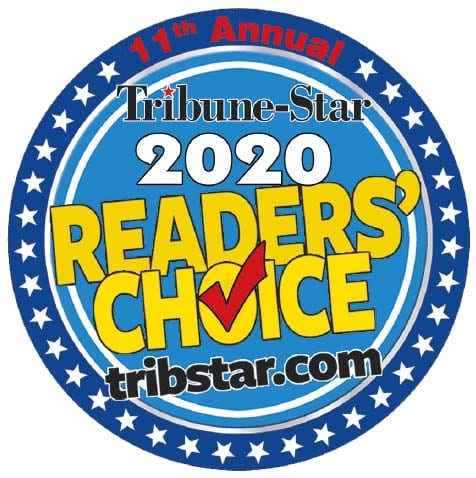 The Staff at Providence treated my mother like family. They were so caring. It was a wonderful choice for rehabilitation services.
At Providence Center my dad was in rehab three different times. They took care of him like a king. If there is any way to go there then this is where you should go. The doctors, nurses and sisters are all great people.
I am so grateful that we have such a wonderful facility right here in the Wabash Valley. Providence has been a blessing to my grandma and our family. She would not be where she is today without the compassionate nursing and therapy staff.
Partnerships
Providence Health Care is a Preferred Partner with Union Hospital's Accountable Care Organization (ACO). This ACO consists of doctors, hospitals, skilled nursing facilities, and other health care providers, who come together voluntarily to give coordinated high quality care to their Medicare patients. The goal of an ACO is to coordinate care and ensure patients are receiving the right care at the right time, avoiding unnecessary services, and preventing medical errors.
Our preferred partner relationship was established in 2012. The relationship is a result of PHC's 5-Star rating from the Centers for Medicare and Medicaid, our low patient return to hospital rate, and the excellent care we provide to our patients.


Providence Health Care
1 Sisters of Providence
Saint Mary of-the-Woods, Indiana 47876
(812) 535-4001