Apply today and join the award winning team at Providence Health Care!
Call Hannah at 812-535-1067 to learn more!
The PHC Experience
Providence Health Care is a skilled nursing facility located on the beautiful campus of Saint Mary-of-the-Woods College. Although we do offer short-term rehab, outpatient therapy, long-term care, and assisted living, it is our goal to provide more. We strive to create an enjoyable and encouraging environment for each team member. Our goal is to create the PHC Experience for each resident and team member we are blessed to encounter.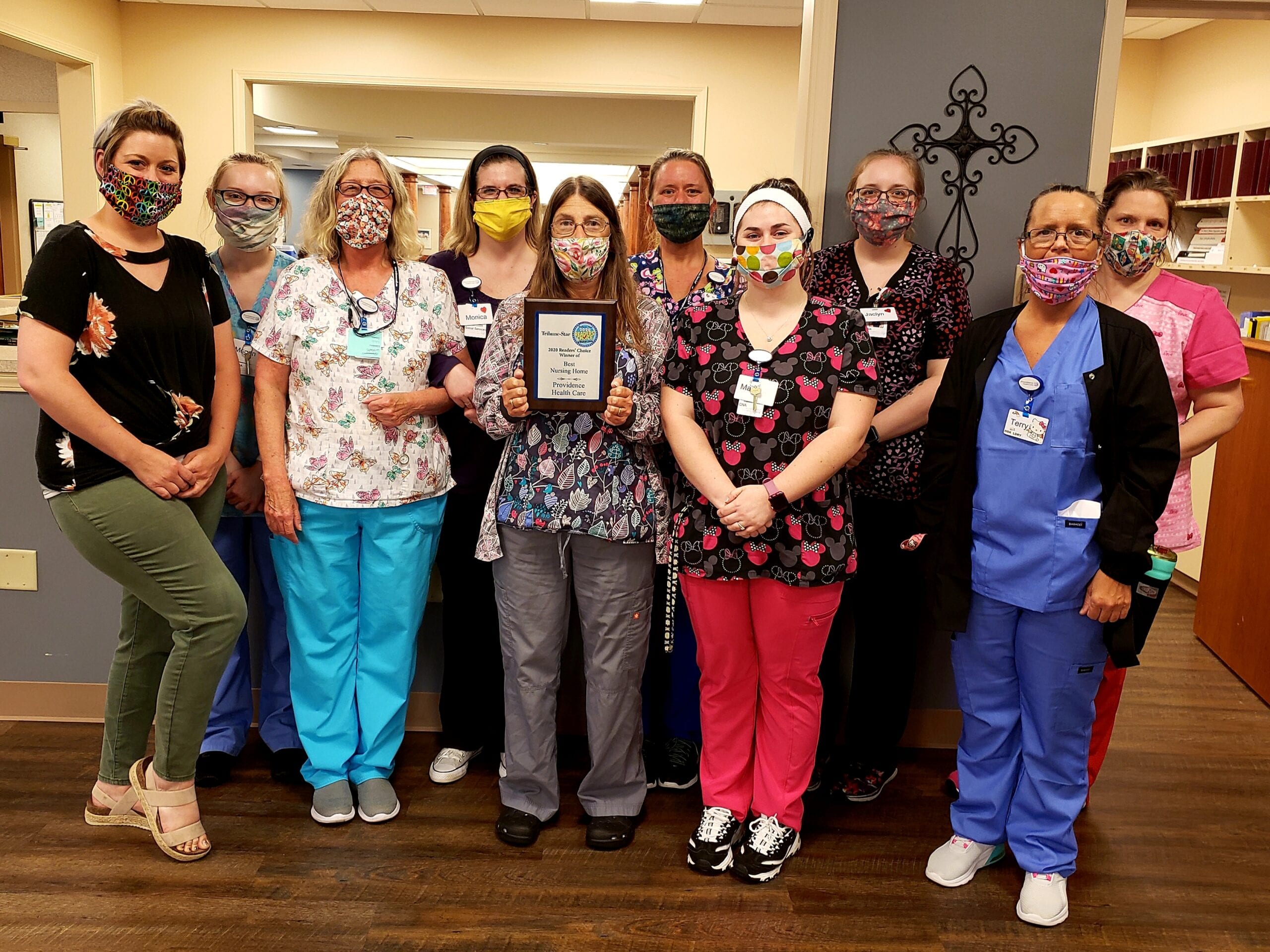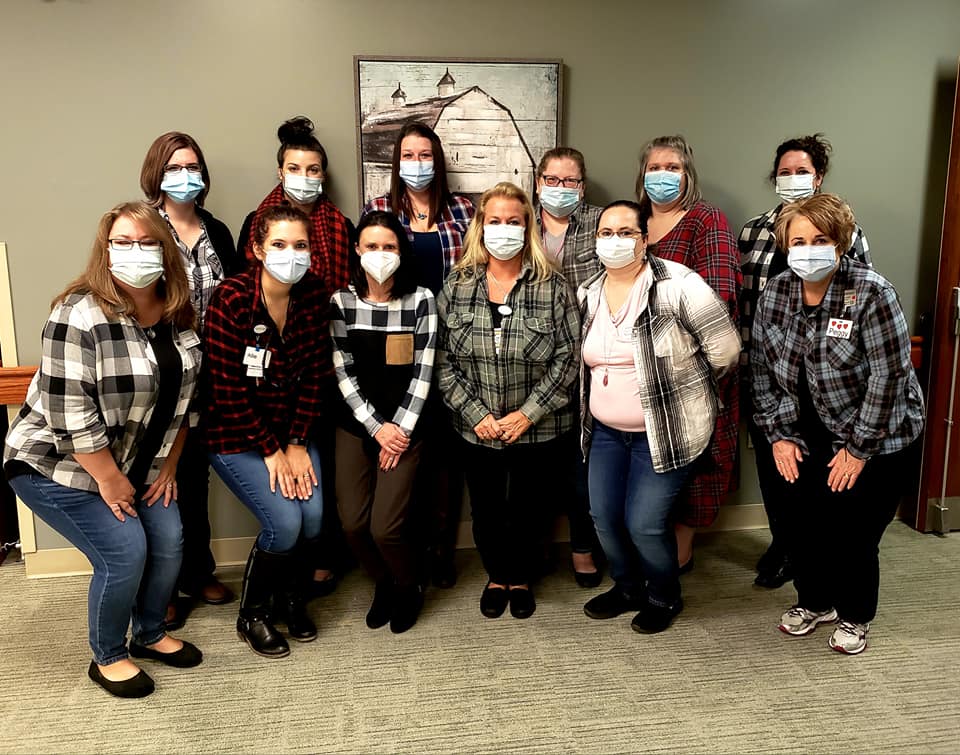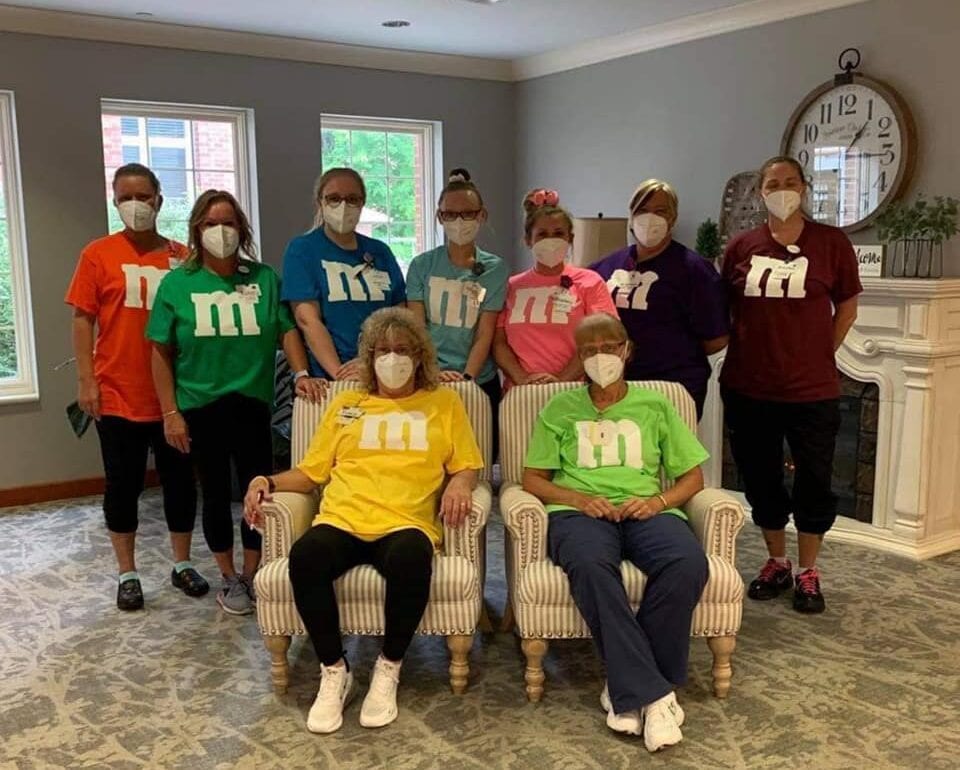 Perks & Benefits
Come join our amazing team at PHC. At PHC, every member of our team is equally as important. We understand that by providing a positive work environment, we help to grow better employees.
In addition to our appreciative workplace environment, Providence employees also enjoy many benefits.
For more information about employment opportunities, please contact Hannah, in Human Resources, at 812-535-1067.
Competitive Benefits
PHC offers medial, dental, and vision insurance. In addition to these we also offer employer paid life insurance and long-term disability.
Paid Vacation and Sick Time
Employees begin to earn paid vacation and sick time at just 90 days.
12 Hour Shifts
Providence Health Care uses 12 hour shifts with flexible scheduling.
Tuition Assistance
Full-time employees that have been with PHC for one year, are eligible to apply for tuition assistance
403-B Retirement Plan
Providence Health Care will match up to 5% of contributions for ALL employees.
Great Ratios
Providence Health Care maintains a low patient to employee ratio.
Employee Resources
At Providence Health Care, we put great value in our team. We constantly encourage our employees to continue their training and education in order to thrive in their position. A few resources that we have implemented and made available to staff are our VIP Program, CDP, Music to Memory and IN2L.
VIP Program
Employees that meet criteria for the VIP Program at their annual evaluation will receive a merit increase, in addition to a $2.00 per hour raise. Employees continuing to meet these criteria in subsequent years can double their merit increase. The program is a great opportunity for employees of all levels to show leadership on an exceptional team.
CDP Certification
When working with the elderly, a Certified Dementia Practioner Certification can be an imencly benefiical tool for employees to have. A CDP certification is intended to inspire confidence and dedication in an individual's professional knowledge. The certifciation also benefits quality of life and quality of care provided to a dementia patient.
Internships
Providence Health Care accepts interns in a variety of areas. All internship inquires can be directed to Hannah in Human Resources at hwineland@phcwoods.org. The facility can host a limited number of interns at one time.
Music to Memory
As the only Music to Memory certified nursing facility in southern Indiana, we take pride in training our team with this program. The program provides care to patients by helping create customized playlists through digital media. Music to Memory helps enable those struggling with Alzheimer's, Dementia and much more. It helps patients to reconnect with the world through music-triggered memories.
IN2L
The IN2L (It's Never Too Late) is a computer system adapted for elder use. Touch screen, large font, easy to see large keyboard, and adjustable height make it a perfect fit for everyone! We provide training for our employess on iN2L so that we are able to learn about each resident and provide individualized care.
Certified Nursing Assistant
Location West Terre Haute, IN
AREAS OF RESPONSIBILITY
A. Provide Assistance with the Activities of Daily Living
B. Assist Residents in Preventive, Therapeutic, and Restorative Nursing Procedures
C. Adhere to Safety and Infection Control Policies and Procedures
D. Communicate Effectively Orally and in Writing
E. Maintain Resident Unit and Work Area in Clean Safe and Orderly Manner
F. Promote Positive Public Relation for the Facility
G. Perform Other Tasks as Required
EDUCATION and/or EXPERIENCE
1. Current CNA Certificate in good standing on file with the Indiana Nursing Assistant Registry.
2. One year experience in long-term care or other health care setting desired.
Apply Now
Registered Nurse
Location St. Mary of the Woods, IN
Position Summary:
Promotes and restores patients' health by completing the nursing process; collaborating with physicians and multidisciplinary team members; providing physical and psychological support to patients, friends, and families; supervising assigned team members.
Identifies patient care requirements by establishing personal rapport with potential and actual patients and other persons in a position to understand care requirements.
Establishes a compassionate environment by providing emotional, psychological, and spiritual support to patients, employees, friends, and families.
Promotes patient's independence by establishing patient care goals; teaching patient, friends, and family to understand condition, medications, and self-care skills; answering questions.
Assures quality of care by adhering to therapeutic standards; measuring health outcomes against patient care goals and standards; making or recommending necessary adjustments; following hospital and nursing division's philosophies and standards of care set by state board of nursing, state nurse practice act, and other governing agency regulations.
Maintains safe and clean working environment by complying with procedures, rules, and regulations; calling for assistance from health care support personnel.
Protects patients and employees by adhering to infection-control policies and protocols, medication administration and storage procedures, and controlled substance regulations.
Documents patient care services by charting in patient and department records.
Maintains patient confidence and protects operations by keeping information confidential.
Maintains a cooperative relationship among health care teams by communicating information; responding to requests; building rapport; participating in team problem-solving methods.
Be flexible, receptive, and adaptive to change.
Fosters the mission, values, and guiding behaviors of the Sisters of Providence.
EDUCATION
1. Licensed Registered Nurse graduate from an accredited school of nursing with a current license to practice in the State of Indiana in good standing.
2. Two years of experience in geriatric or long term care nursing preferred.
Apply Now